In the strict sense of the term, the bitcoin account does not exist in the same way that you can have an account at a bank. Ah yes! No problem, I explain it to you in a simplified way
Fortunately, there are websites or applications (pc, mac, phone) that can act as if you have "a bitcoin bank account."
In this page, you will learn little things about how these applications work. You can also go to the tutorial page which shows you step by step how to open your Bitcoin account. We will say rather: generate your Bitcoin address. (The bitcoin address is like a bank statement … without your name on it)
Summary
1. How is Bitcoin account created?
2. A bit of Technique: the true operation
3. In practice, it's very simple
3.1 Open a bitcoin account via a website
4. Ok, I create my bitcoin account now
1. How is Bitcoin account created?
Let's do some vocabulary to start.
You saw that bitcoin only exists on the internet in cloud-bitcoin. From a strict point of view: we do not open a Bitcoin account, but rather access the bitcoin network.
Oh that's a corner
Come on, I'll go in your direction.
A bitcoin address can be obtained.
This gives us the right to receive Bitcoins at this address, and to send Bitcoins from this address.
So, I bow you're right. You can create a bitcoin account.
2. A bit of technique: the true operation
I'm pretty sure you've already downloaded great movies and music with peer to peer networks (p2p: emule, edonkey, etc.) Yes? naughty pirate
I open my peer to peer software. I have access to the network because this network still exists on the internet. No need for an account, isn't it? You should also know that when you share your files (upload/upload) then, say it like that, you said: "I give the instruction to send". And when you download: "I give instruction to receive". Okay ? Yes. I continue :

– When I receive, it is easy I say "send to my address". That is: I give my address to someone to know where to send.

– When I send, it's easy. I say "give me the address to send" + "I give you my clear permission to send"

Hmm … I think you need a second analogy, right?

Imagine that like sending an email.

-To receive an email, I tell my correspondent my email address. Here is!

-To send an email, I must first have a password of my mail (to write the email). And also the email address of my correspondent.

In the same way: I access the cloud-bitcoin network (or the block-chain):

1. I get my Bitcoin address. Equivalent to a bank account number. This is called the public key. It is a kind of RIB (Bank Statement of Identity) but there is not your first name on it. Reassured?

2. I get my Bitcoin password. Equivalent to a password (or any other means of identifying yourself). This is called the private key. It's a bit like your personal code (4-digit) credit card to send Bitcoins.

3. In practice, it's very simple

The simplest way to get a bitcoin address is to turn to a reliable website that will simplify for you all that.

Open a bitcoin account via a website

It's perfect to start and open what you call a bitcoin account

How it works?

1. You register on the site with email and password.

2. The website contacts the bitcoin network and says "give me a bitcoin address". And Bing!

3. The website shows you your bitcoin address and your "bitcoin password" (or private key). Attention it's private!

By analogy, let's imagine that I want to have a 100% online bank.

1. I open an account like email and password. (But I do not know if I want a booklet A or CCP or savings account

2. I click on "open a CCP (current account)". There you go

3. I get a RIB

And of course

1. I also click if I want to "Open a Second Current Account". There you go

2. I get a second RIB

But a bank is a gang of thieves who take exorbitant fees and do not send money on weekends. Worse, to make a bank transfer it is necessary to wait 3 days to validate the recipient. And if you pay by credit card know that the recipient pays fees (which is why stores take the CB only from 10 €)

– A bitcoin address is free

– Payments are available 24/7 instantly (or 10 minutes)

– Just having the address to send bitcoins is immediate

– Shipping / reception fees are zero 0 €, and sometimes a few cents

Short,

Opening a Bitcoin account on a site is like opening a bank account.
The relationship of trust between you – the site – and the network
4. Ok, I'm creating my bitcoin account now

This part "bitcoin understanding", whose previous article is called Bitcoin for dummies is enough. Now you can already create a bitcoin address using a site.

The next part is:

Two cases of figures. Either the site

just create a bitcoin address

Either a site is also a place of purchase and exchange. In this case, it allows you

1. to have a bitcoin address

2. to buy or sell
You think you know everything about Fintech, wait till you see Our Research…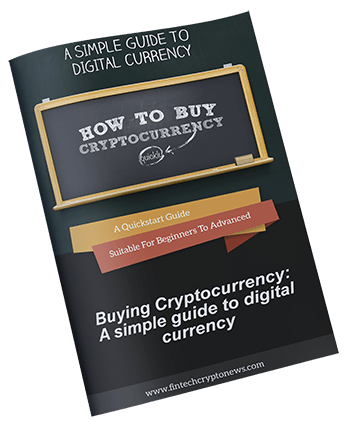 Best Methods Used By Experts To Buy Bitcoins
Easy to understand guide on Bitcoin Buying
Newbie Friendly
Screenshots included for better understanding